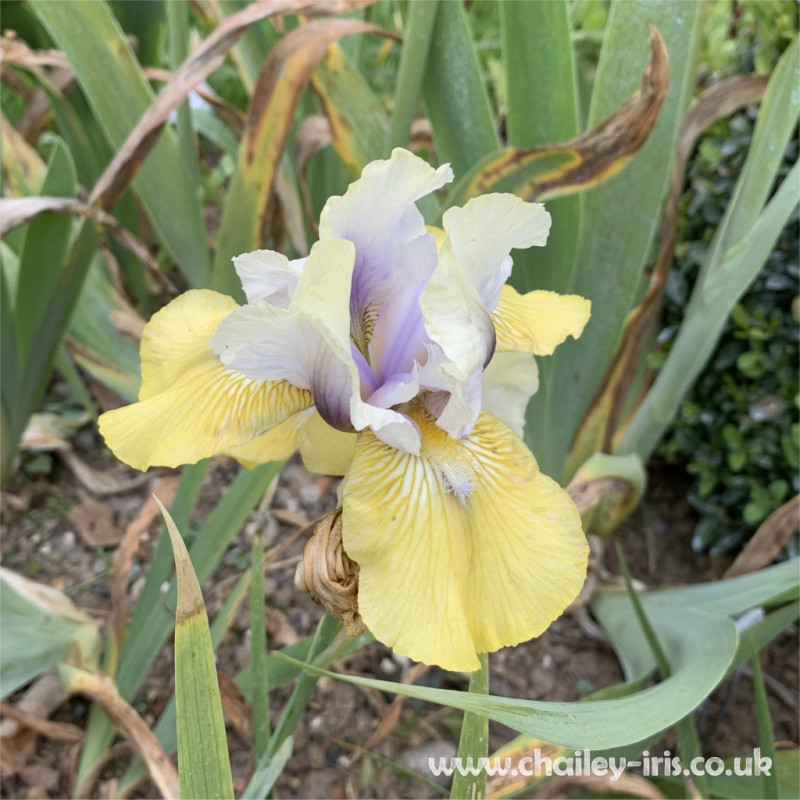  
Double Your Fun
Intermediate Iris 53cm.
Early-Mid season flowering, May and June in the UK. Re blooming in Autumn.
Pearl white standards, midrib flushed deep violet. Soft butter yellow falls striated white toward beards with small violet midrib. Yellow beards with a white tip.
Introduced by J T Aitken in 2000 from Be Happy and What Again.
Data sheet
Height

Intermediate - 40-70cm

Colour

Yellow

Fragrance

None

Season

Early-Mid

Rebloomer

Yes