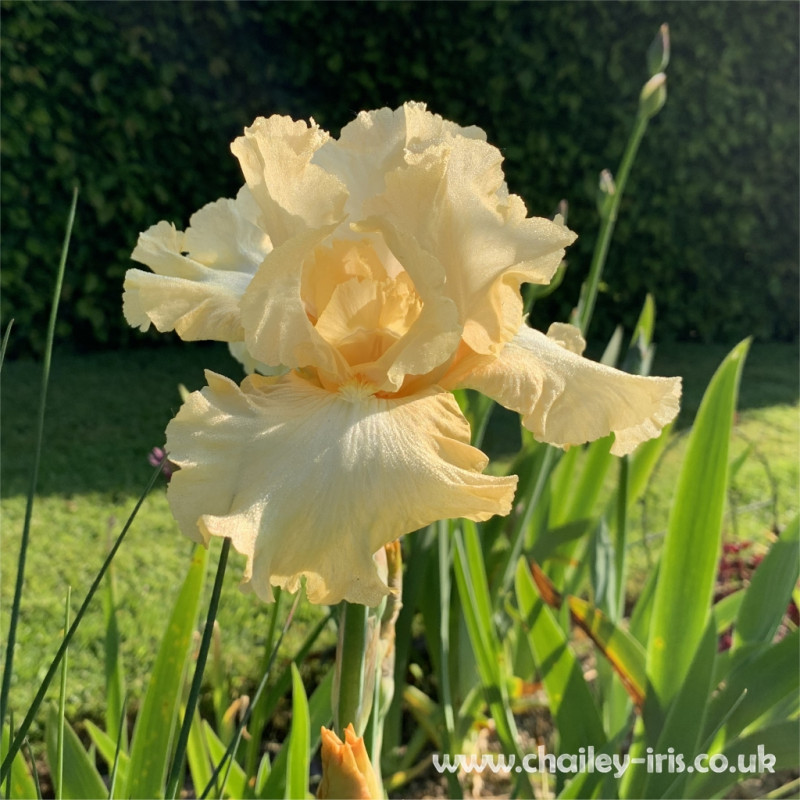  
Fall Empire
Tall Bearded Iris 81cm. Introduced by and Exclusive to Chailey Iris Garden in the UK.
Mid-Late season rebloomer.
Showy ruffled cream and yellow bitone flowers. Pale Naples yellow ruffled standards, pale Empire yellow falls blending to cream centre. Beard is orange in throat, blending to yellow at tip.
Slight sweet fragrance.
Introduced by George Sutton in 2002 from Saxon and Orange Popsicle.
(George Sutton, R. 2001) Sdlg. J-26. TB, 32" (81 cm), ML & RE. S. and style arms naples yellow (RHS 11C); F. empire yellow (11D), cream around beard; beards orange, yellow at end; ruffled; slight sweet fragrance. Saxon X Orange Popsicle. Sutton 2002.
Data sheet
Height

Tall - 70-100cm

Colour

Yellow

Fragrance

Slight Sweet

Season

Mid-Late

Rebloomer

Yes