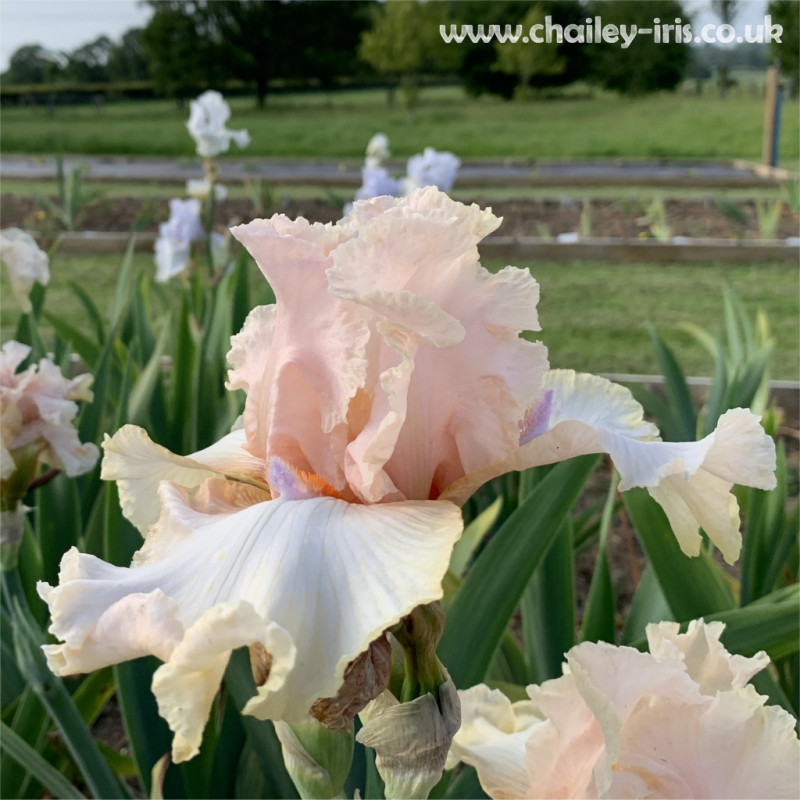  
Godsend
Tall Bearded Iris 91cm.
Showy mid, mid-late and late season ruffled bitone pink blooms with a slight sweet scent.
Mid pink standards, pink white falls with beige pink hafts. Red orange beard changing to violet with fuzzy amethyst horns.
Introduced by Monty Byers in 1989 from Vanity and Moonlit, parent to Beyond Paradise, Howler, Ornate and many others.
(Monty Byers, R. 1988) Sdlg. D94-2-B. TB, 36" (91 cm), M-L. S. mid-pink; F. pink white, beige pink hafts; red orange beard changing to electric violet toward fuzzy amethyst horns; ruffled; slight sweet fragrance. Vanity X Moonlit. Moonshine Gardens 1989.
Data sheet
Height

Tall - 70-100cm

Colour

Pink

Fragrance

Slight Sweet

Season

Mid, Mid-late, Late

Rebloomer

No