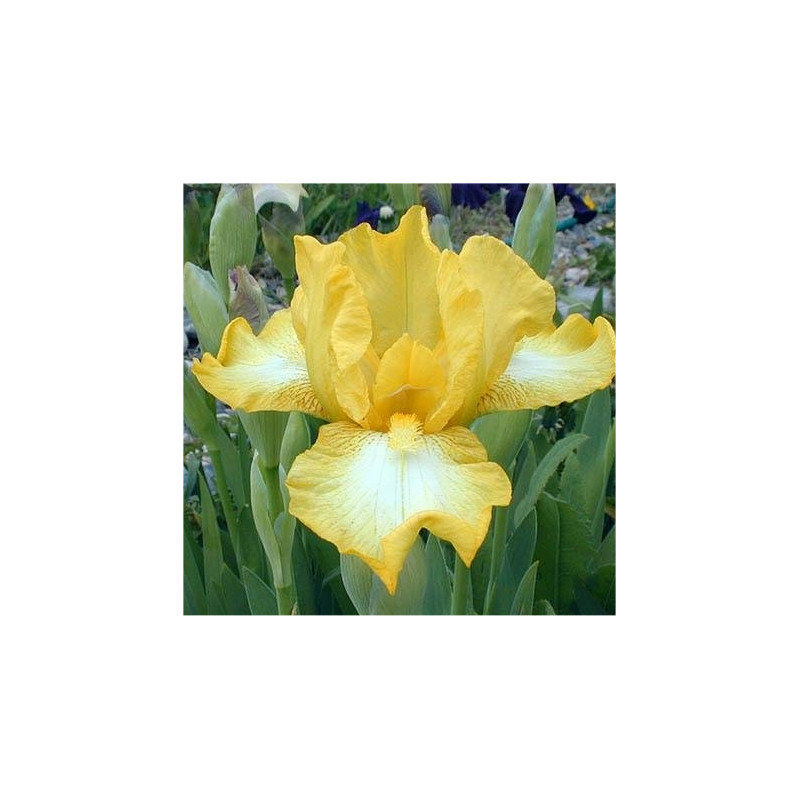  
Good Day Sunshine
Intermediate bearded iris - 41cm.
An Early season flowering, May in the UK. Reliable re blooming in autumn.
Pronounced sweet fragrance.
Yellow standards, white falls edged in yellow with darker yellow markings at haft. White beard, tipped yellow.
Introduced by Larry Lauer in 1998 from Eggnog and Rabbits Foot.
(Larry Lauer, R. 1998) Sdlg. 92-212. IB, 16" (41 cm), E & RE. S. and style arms yellow; F. white, yellow edge and darker yellow haft markings; beard white, tipped yellow; pronounced sweet fragrance. Eggnog X Rabbit's Foot. Lauer's Flowers 1998.
Data sheet
Height

Intermediate - 40-70cm

Colour

Yellow

Fragrance

Pronounced Sweet

Season

Early

Rebloomer

Yes