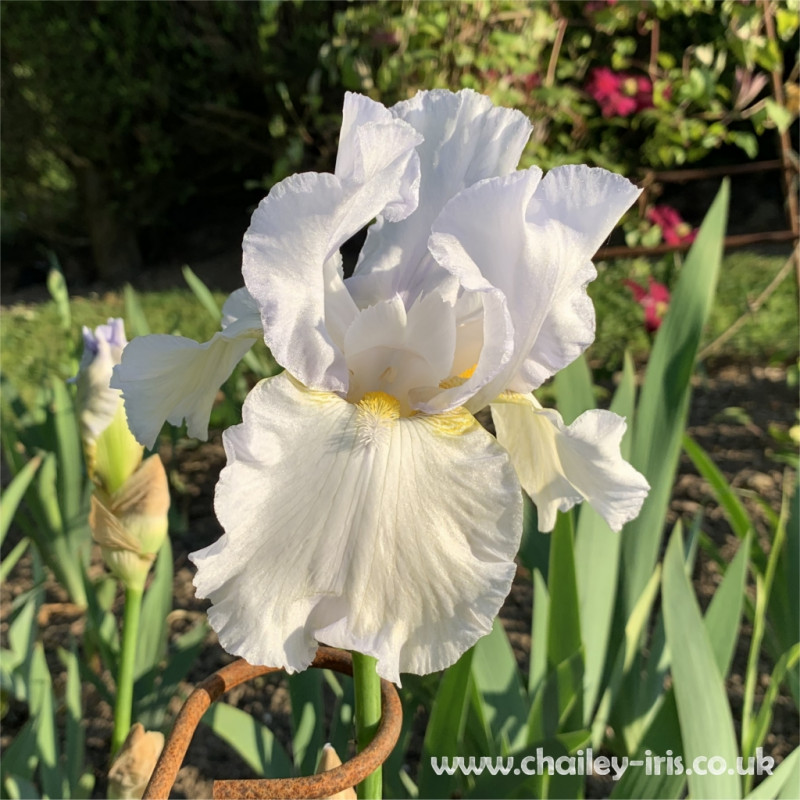  
High Ho Silver
Tall Bearded iris 91cm.
Early-Mid season rebloomer.
Showy fragrant 'self' flowers in silver/grey. Silvery grey to silver white with tan gold hafts on falls. Silver beard tipped gold.
Slight musky fragrance.
Introduced by Monty Byers in 1989 from I Do and Moonlit, parent of Grape Echo, Mon Ange, Spring Into Bloom and Timpanogos Princess.
(Monty Byers, R. 1988) Sdlg. D89-102. TB, 36" (91 cm), E-M & RE, Lightly ruffled silvery grey to silver white, tan gold hafts; light ground beard tipped gold; slight musky fragrance. I Do X Moonlit. Moonshine Gardens 1989.
Data sheet
Height

Tall - 70-100cm

Colour

White

Fragrance

Slight Musky

Season

Early-Mid

Rebloomer

Yes