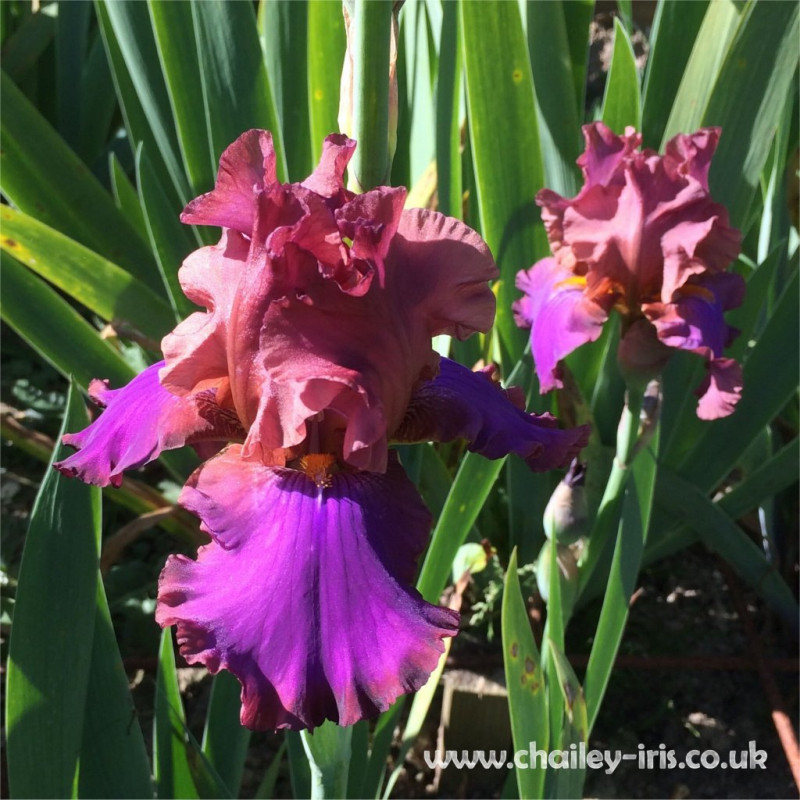  
Iced Tea
Tall Bearded iris 91cm
Mid Season flowering, May-June in the UK.
Sweet Fragrance.
An exciting bi colour with bronzed tan Standards. Falls are violet, with veining and shaded bronzed tan on the shoulders. Gold beard tipped bronze.
Hybridised by Larry Lauer in 1994 from Captured Beauty X Hilow.
James McWhirter (Stockton nursery, Oregan) first listed this iris in 1994, saying; " we often joke about the fact that the hybridiser usually has a glass of  iced tea in his hand".
Honorable Mention in 1996.
(Larry Lauer, R. 1994) Sdlg. 86-25-1. TB, 36" (91 cm), M. S. bronzed tan; F. violet, with veining, shaded bronzed tan on shoulders; beards gold, tipped bronze; slight fragrance. Captured Beauty X Hilow. Stockton 1994. HM 1996.
Data sheet
Height

Tall - 70-100cm

Colour

Tan Violet

Fragrance

Slight Sweet

Season

Mid

Rebloomer

No