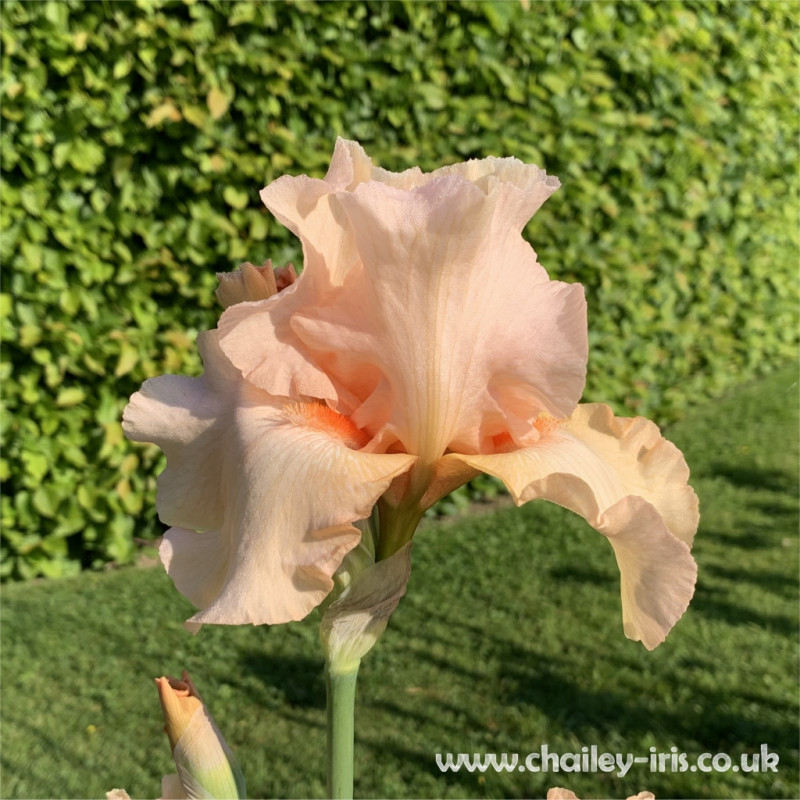  
Minneola
Border Bearded Iris 66cm.
Early, Mid season fragrant rebloomer.
Ruffled laced flowers in an orange and apricot blend, dark orange veins on the falls and a spectacular tangerine orange beard.
Slight spicy scent.
Introduced by George Sutton in 2005 from Eggnog and Orange Popsicle. 
(George Sutton, R. 2004) Sdlg. H-22. BB, 26" (66 cm), EM & RE. S. cadmium orange (RHS 24C); style arms tangerine orange (24B); F. blend of tangerine orange and apricot (24C/24D), dark orange veins; beards fire red (33B), very wide; ruffled, light lace; slight spicy fragrance. Eggnog X Orange Popsicle. Sutton 2005. HM 2007.
Data sheet
Height

Intermediate - 40-70cm

Colour

Blend - Orange, Apricot

Fragrance

Slight Spicy

Season

Early-Mid

Rebloomer

Yes