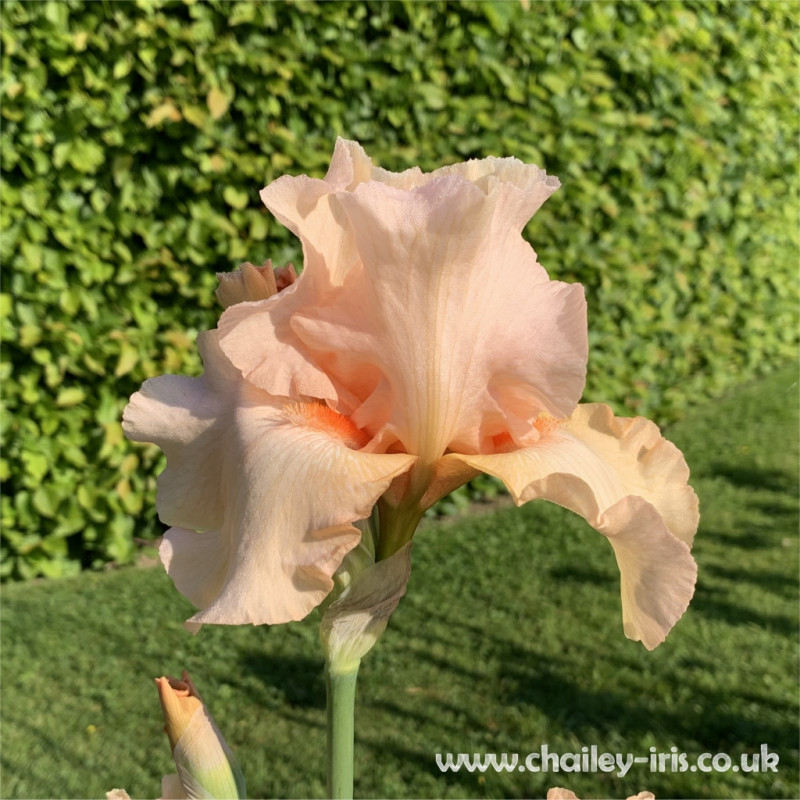  
Minneola
Border Bearded Iris 66cm.
Introduced by and Exclusive to Chailey Iris Garden in the UK.
Early, Mid season flowering, May and June in the UK. Reliable re bloomer in autumn.
Slight spicy scent.
Ruffled laced flowers in an orange and apricot blend, dark orange veins on the falls and a spectacular tangerine orange beard.
Introduced by George Sutton in 2005 from Eggnog and Orange Popsicle. 
(George Sutton, R. 2004) Sdlg. H-22. BB, 26" (66 cm), EM & RE. S. cadmium orange (RHS 24C); style arms tangerine orange (24B); F. blend of tangerine orange and apricot (24C/24D), dark orange veins; beards fire red (33B), very wide; ruffled, light lace; slight spicy fragrance. Eggnog X Orange Popsicle. Sutton 2005. HM 2007.
Data sheet
Height

Border - 40-68cm

Colour

Orange

Fragrance

Slight Spicy

Season

Early-Mid

Rebloomer

Yes