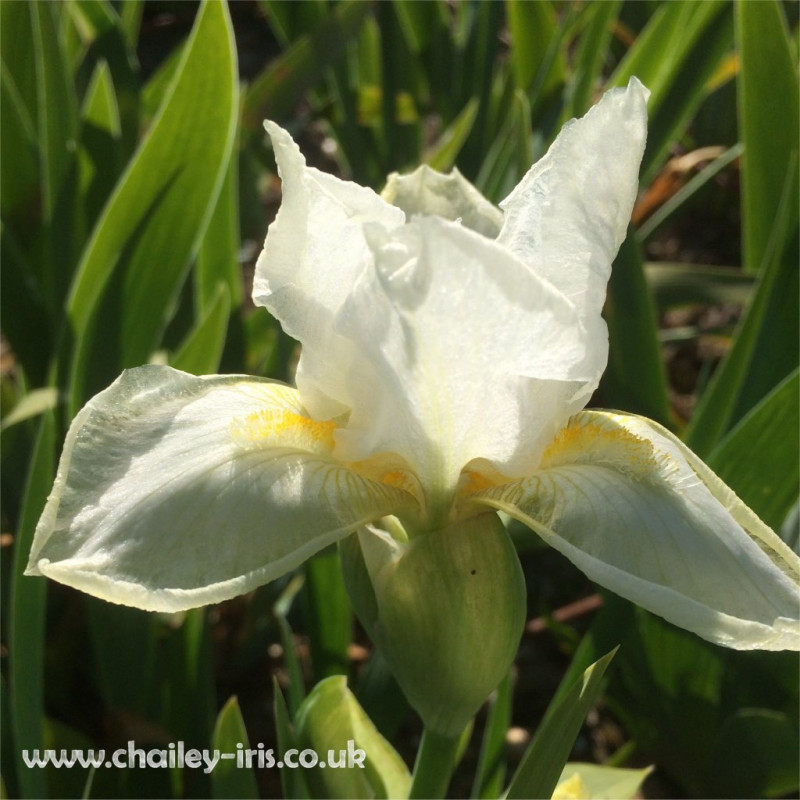  
Avanelle
Intermediate Bearded Iris 56cm.
Early-Mid season flowering, May and June in the UK.
White 'self' flowers with deep yellow beard.
Introduced by William Jones in 1977 from Merry Sunlight and Piety. Descendants include Judy Tunink, Oklahoma Scissortails and Peggie Van Lear.
Honorable mention in 1979, Award of Merit in 1982.
(William Jones, R. 1976) Sdlg. 72-53A. IB, 22" (56 cm), EM. Ruffled white self; deep yellow beard. Merry Sunlight X Piety. C. Palmer, Riverdale Iris 1977. HM 1979, AM 1982.
Data sheet
Height

Intermediate - 40-70cm

Colour

White

Fragrance

None

Season

Early-Mid

Rebloomer

No