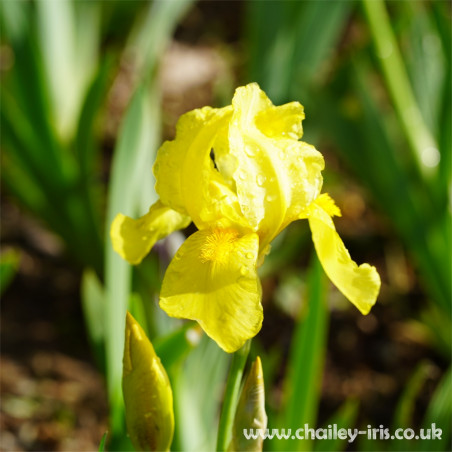  
Ola Kala
Award Winning, Historic Tall Bearded Iris 90cm.
A very popular cheerful yellow iris - multiple blooms on single stems.
Late season 'self' yellow bloom.
Spicy fragrance.
This iris is world renowned as 'the golden yellow masterpiece', introduced by Jacob Sass in 1942 from Prairie Sunset, Golden Age and others. Parent to more than 140 registered child varieties.
Honorable Mention 1943, Award of Merit 1945 and Dykes Memorial Medal 1948 "an amazing advance for yellow irises, bringing great depth of colour and a lovely form".

2022 Season now Open.
Orders shipped in September.
(J. Sass, R. 1942) TB, , 1943. HM 1943, AM 1945, Dykes 1948 .
Data sheet
Height

Tall - 70-100cm

Colour

Yellow

Fragrance

Spicy

Season

Late

Rebloomer

No
Customers who bought this product also bought: