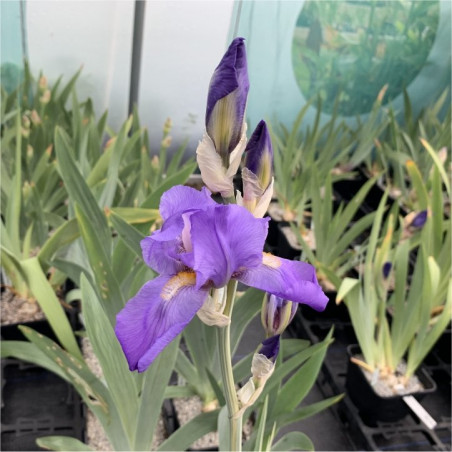  
Pallida Argentea Variegata
Species Iris, 90cm.
Mid-Late season, May and June in the UK.
Pale lavender self flowers with white-green variegated foliage. White beard tipped with pale yellow.
Sometimes referred to as pallida 'Alba' on account of the white leaf variegation as opposed to the yellow on 'Aurea'  
Max Goos and August Koenemann first introduced this iris into cultivation in the late 1800's. 

2022 Season now Open.
Orders shipped in September.
pallida-argentea-variegata
Data sheet
Height

Tall - 70-100cm

Colour

Purple

Fragrance

Pronounced Sweet

Season

Mid-Late
Customers who bought this product also bought: