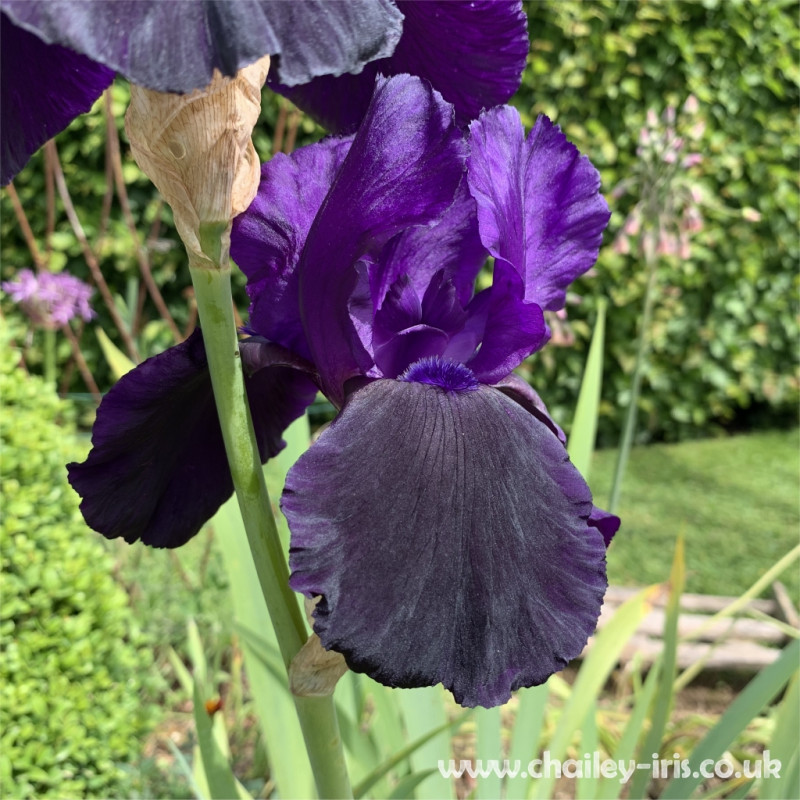  
Ravenwood
Tall Bearded Iris 102cm.
Mid season flowering.
Showy bitone flowers in dark blue and black. Standards are a rich dark purple blue, with falls even darker. Beard is dark blue with faint yellow tips in throat.
Introduced by Lowery in 1971 from Beau Violet and Triumverate. Parent to Evening Chimes, Midnight Pacific, Ravens Return and Rudi.
(Lowry, R. 1961) Sdlg. L58-20. TB, 40" (102 cm), MBlue-black self; dark blue beard, tipped yellow. Beau Violet X Triumvirate. Tell, Wild & Son 1971.
Data sheet
Height

Tall - 70-100cm

Colour

Dark purple blue

Fragrance

None

Season

Mid

Rebloomer

No