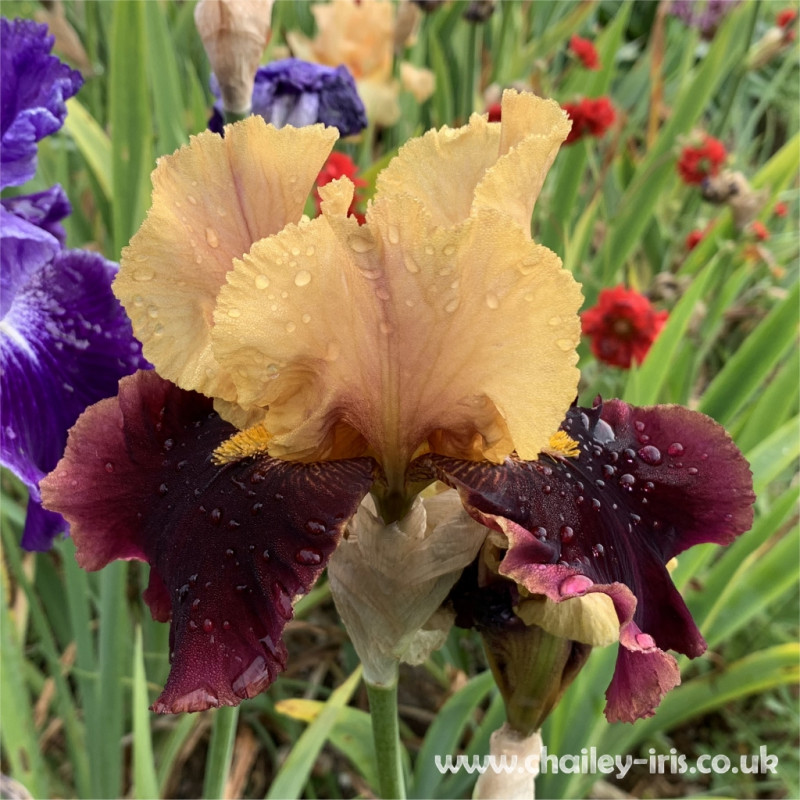  
Red Rock Canyon
Tall Bearded iris 86cm.
Early Mid season reblooming fragrant veriegata flowers in gold and wine.
Naples yellow standards, current red falls with dark cherry red shoulders and an old gold edge. Old gold beard.
Slight musky fragrance.
Introduced by Michael Sutton in 2008 from Innocent Star and Ocelot. Parent to Devichiy Sarafan and Yantarnyye Uzory.
Honorable Mention 2012.
(Michael Sutton, R. 2007) Sdlg. Q-373. TB, 34" (86 cm), EM & RE. S. naples yellow, darker edge; style arms naples yellow; F. currant red, dark cherry red shoulders, old gold edge; beards old gold; slight musky fragrance. Innocent Star X Ocelot. Sutton 2008. HM 2012.
Data sheet
Height

Tall - 70-100cm

Colour

Variegata - Gold, Wine

Fragrance

Slight Musky

Season

Early-Mid

Rebloomer

Yes