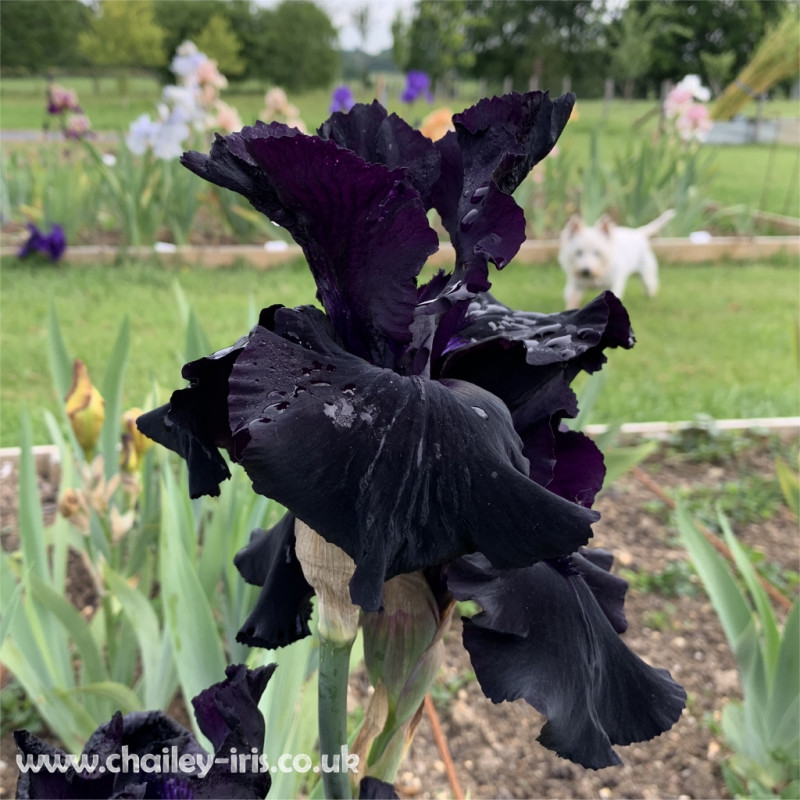  
Sambuca
Tall Bearded Iris 97cm.
Showy fragrant mid season blooms in purple black.
Deep purple black self, deep purple beards, slight sweet fragrance.
Introduced by Larry Johnson in 2001 from Black Tie Affair and Mallory Kay. Parent to Black Sublime, Donskoy Vecher, Nuit Noire and others.
Honorable Mention 2004.
(Larry Johnson, R. 2001) Sdlg. JO94-68-3. TB, 38" (97 cm), M. Purple black self; beards deep purple; slight sweet fragrance. Black Tie Affair X Mallory Kay. Cooley 2001. HM 2004.
Data sheet
Height

Tall - 70-100cm

Colour

Purple black

Fragrance

Slight Sweet

Season

Mid

Rebloomer

No