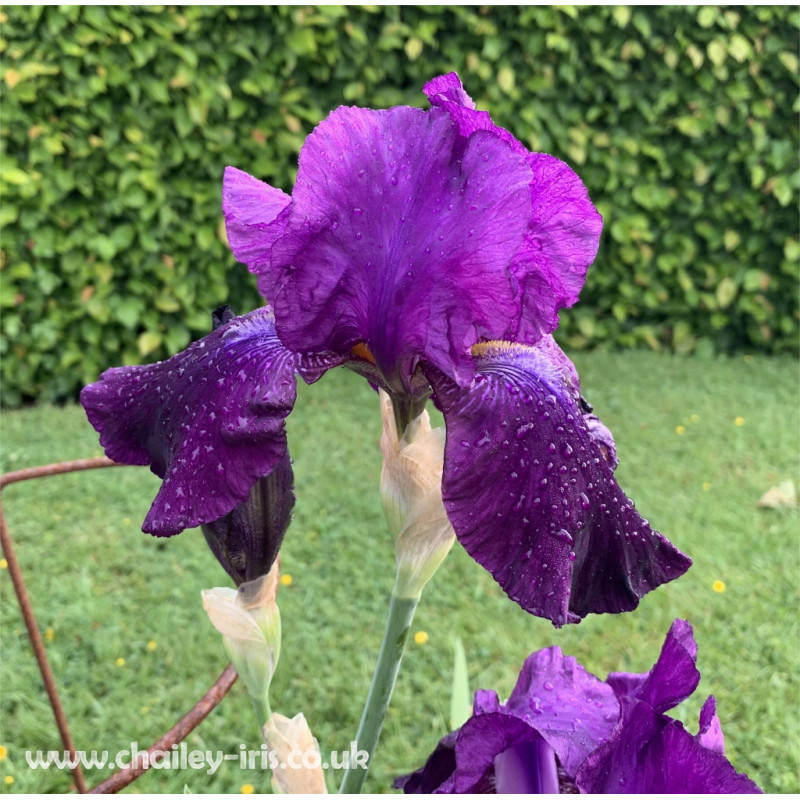  
Sign of Leo
Historic Tall Bearded iris 89cm.
Early season flowering, May in the UK. Reliable rebloomer in autumn.
Violet 'self' flowers with slightly darker falls and a bronze beard.
Introduced in 1977 by Lloyd Zurbrigg from Jet Black and Lovely Again.
(L. Zurbrigg, R. 1976) Sdlg. 68-30. TB, 35" (89 cm), E & RE (Aug-Sept in VA). S, violet with some red influence; F, violet with red influence and blackish overlay; bronze beard. Jet Black X Lovely Again. Avonbank 1977.
Data sheet
Height

Tall - 70-100cm

Colour

Purple

Fragrance

None

Season

Early

Rebloomer

Yes