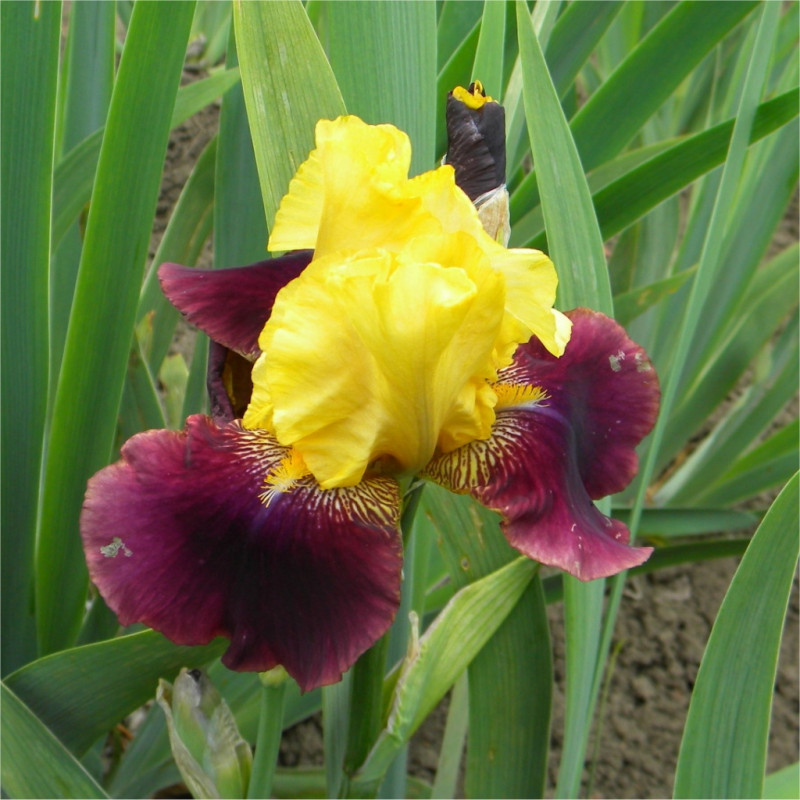  
Blatant
Tall Bearded iris 91cm.
Early-Mid-Late rebloomer.
Showy variegata flowers in wine and yellow. Yellow standards, magenta falls blended beetroot with lighter edge and a yellow beard.
Pronounced musky scent.
Introduced by Monty Byers in 1990 from Spirit of Fiji and Broadway. Antecedent of Cool Character, Raspberry Cheesecake, Ittle Dew.
(Monty Byers, R. 1989) Sdlg. F3-100. TB, 36" (91 cm), EM-ML & RE. S. clear canary yellow; F. vivid magenta blended beetroot with lighter edge faintly infused old gold, heavily marked hafts; indian yellow beard; ruffled; pronounced musky fragrance. Spirit of Fiji X Broadway. Moonshine Gardens 1990.
Data sheet
Height

Tall - 70-100cm

Colour

Variegata - Yellow, Magenta

Fragrance

Pronounced Musky

Season

Early-Mid-Late

Rebloomer

Yes