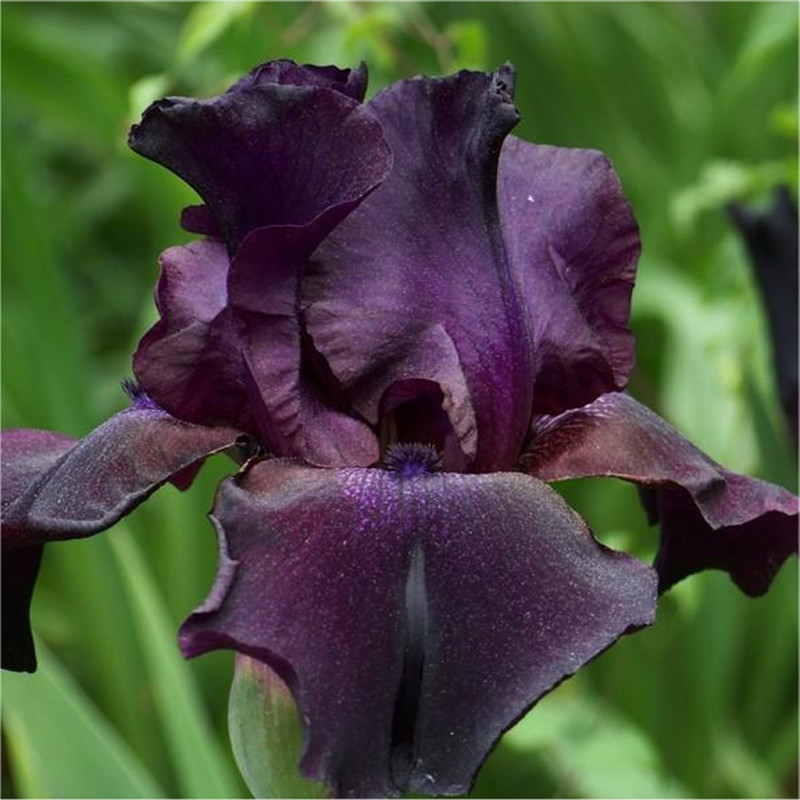  
Superstition
Tall Bearded iris 90cm.
Early, Mid season showy purple-black flowers on sturdy stems, with a blue-black beard.
Introduced in 1977 by Schreiner from Navy Strut and other seedlings. Parent of more than 70 child varieties.
Honerable Mention in 1978, Award of Merit in 1981.
(Schreiner's, R. 1977) Sdlg. I 195-2. TB, 36" (91 cm), M. Ebony-hued self; blue-black beard. D754-1: (V435-1 x Y1560-15) X Navy Strut. Schreiner's 1977. HM 1978, AM 1981.
Data sheet
Height

Tall - 70-100cm

Colour

Self - Ebony-Purple

Fragrance

None

Season

Mid

Rebloomer

No