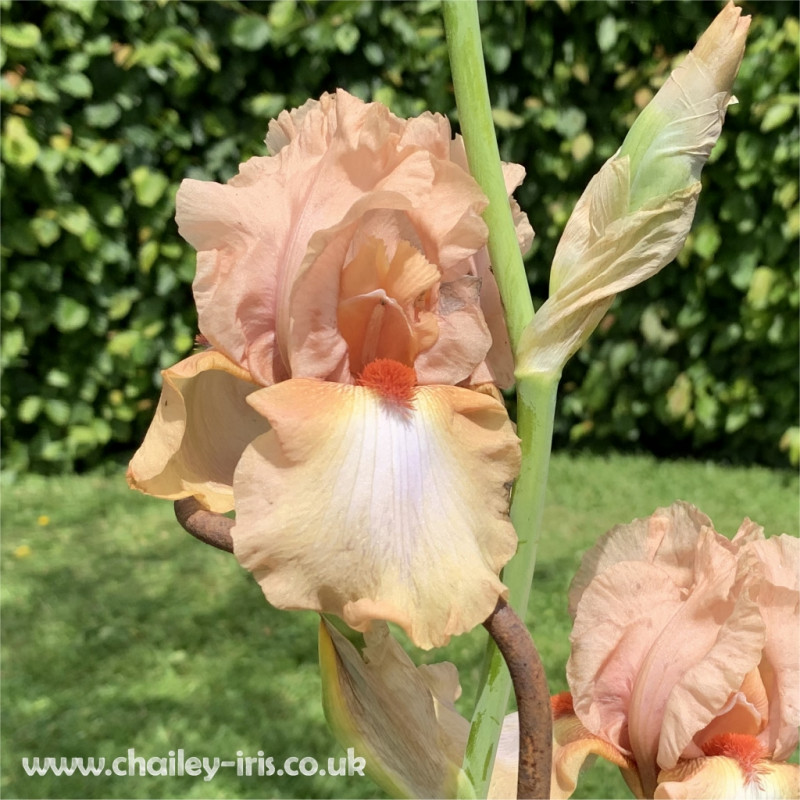  
Tan Man
Tall Bearded iris 99cm.
Flowers Late so ideal when that final splash of colour is needed in a border.
Very Late Season flowering, mid June to early July in the UK.
Showy flowers in tan pink, purple beard - hairs tipped bright orange red.
Introduced by J T Aitken in 1996 from Persian Gown and others. Parent to Begin Flirting, Mauve Man, Medovy Spas and others.
Honorable Mention 1999.
(J. T. Aitken, R. 1996) Sdlg. 87T49. TB, 39" (99 cm), VL. Tan pink; style arms peach; beards purple, hairs tipped bright red. unknown X Persian Gown. Aitken's Salmon Creek 1996. HM 1999.
Data sheet
Height

Tall - 70-100cm

Colour

Pink

Fragrance

None

Season

Late

Rebloomer

No