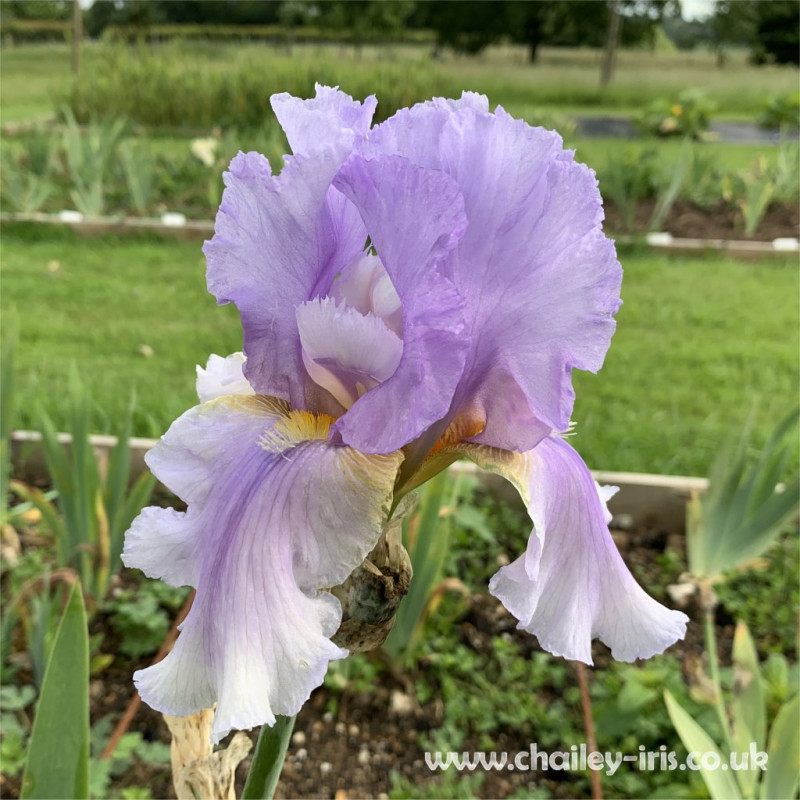  
Blue Fire
Tall Bearded iris 89cm.
Mid Late season showy flowering, May and June in the UK.
Pronounced sweet fragrance.
Ruffled reverse bitone blooms. Medium blue standards, with medium blue falls that pale as they age with a darker blue centre line. Beard is yellow with a light blue tip.
Introduced in 1995 by Darlene Pinegar from Gypsy Rings, Moon Mistress and Olympiad. 
(Darlene Pinegar, R. 1994) Sdlg. GR-1-8-1A. TB, 35" (89 cm), ML. S. and style arms medium blue; F. medium blue, aging paler, darker center wash, lighter edge and dark blue centerline; beards deep yellow, tipped light blue; heavily ruffled; pronounced sweet fragrance. GR-1-8-1: (Gypsy Rings x Moon Mistress) X Olympiad. Spanish Fork 1995.
Data sheet
Height

Tall - 70-100cm

Colour

Blue

Fragrance

Pronounced Sweet

Season

Mid-Late

Rebloomer

No