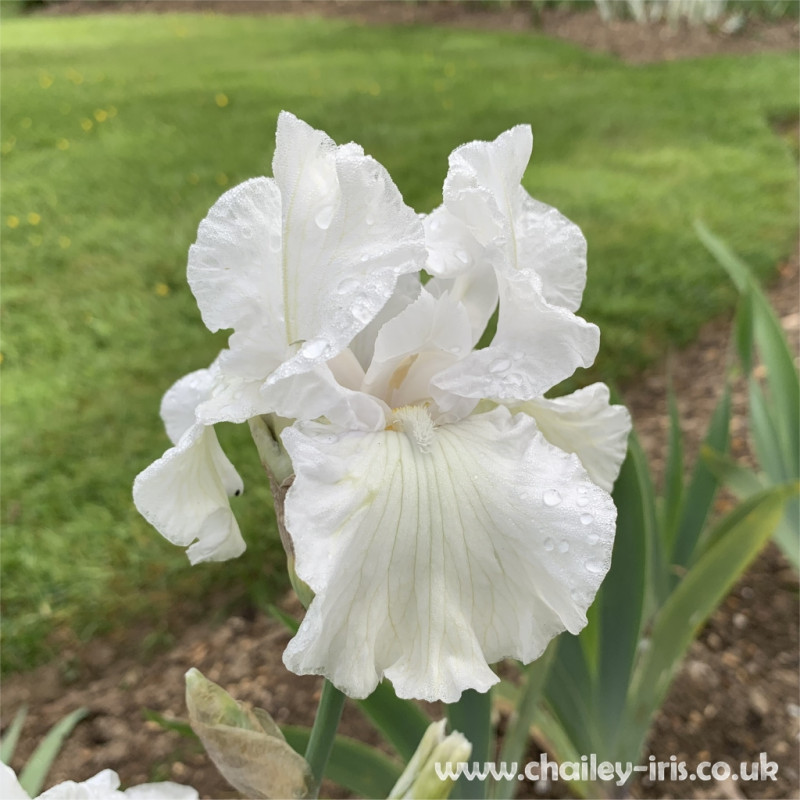  
Winter Olympics
Tall Bearded Iris 94cm.
Early to Mid season
Pure white 'self' flower with a tiny hint of gold deep in the throat.
Introduced in 1963 by Opal Brown from Poet's Dream and Eleanor's Pride.
Honorable Mention 1964, Award of Merit 1966, Dykes Memorial 1967, Clara Rees Cup 1966 and Nelson award 1969.
One of the most stunning white irises.
(Opal Brown, R. 1961) Sdlg. 9-5A7. TB, 37" (94 cm), E-M. White self; white beard. Poet's Dream X Eleanor's Pride. Brown's Sunnyhill Gardens 1963. HC 1961, HM 1964, AM 1966, JC 1964, 1965, Clara Rees Cup 1966, Dykes Medal 1967, Nelson Award 1969.
Data sheet
Height

Tall - 70-100cm

Colour

White

Fragrance

None

Season

Early-Mid

Rebloomer

No