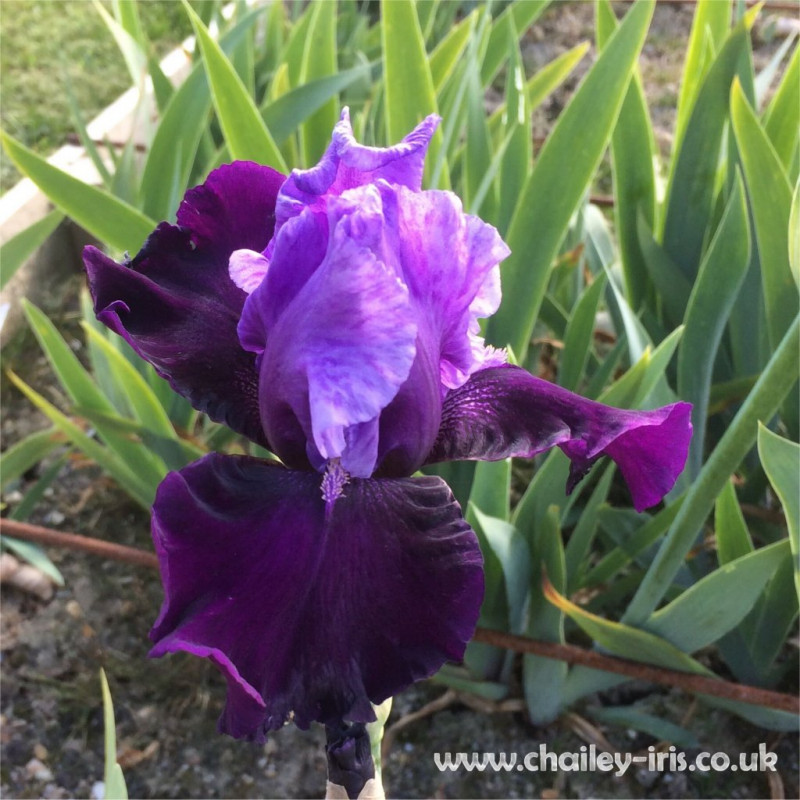  
Bluebird Wine
Tall Bearded Iris 81cm, Exclusive to Chailey Iris Garden.
Very Early to Mid season flowering, late April to early June in the UK.
Ruffled neglecta flowers with pale blue standards infused violet at midrib, dark violet falls deeper around white beard tipped in mustard
Introduced by Barry Blyth in 1981 from Magic Man and Mystique. Parent to Bluebirds Melody, Gowned in Velvet, Purdy and others
(B. Blyth, R. 1981) Sdlg. M76-1. TB, 32" (81 cm), VE-M. S. pale blue, infused red violet at midrib; F. red violet, deeper around beard; white beard tipped mustard. Magic Man X Mystique. Tempo Two 1982/83.
Data sheet
Height

Tall - 70-100cm

Colour

Blue
Purple

Fragrance

None

Season

Early-Mid

Rebloomer

No