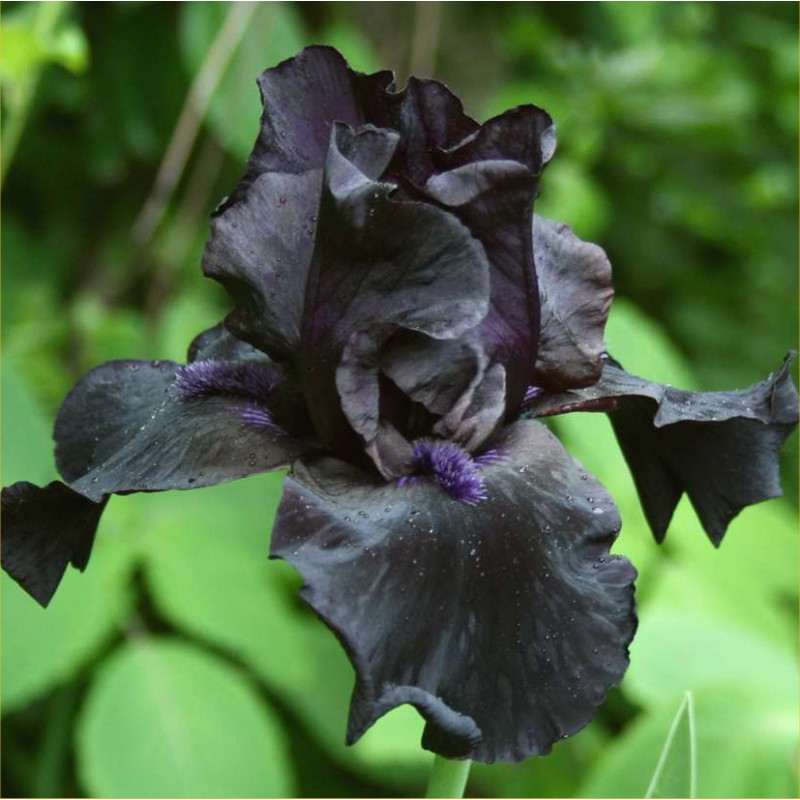  
Before The Storm
Tall Bearded iris 91cm.
Impressive BLACK ! Very black, one of the blackest we've seen.
Mid Season flowering, May and June in the UK.
Slight Spicy Fragrance.
Beautifully branched stalks with 7-9 buds. Wide, flaring form with moderate ruffling, and often opens 3 blooms at a time. 
Hybridised by Sterling Innerst in 1988 from Superstition X Raven's Roost.
Receiving an Honorable Mention in 1991, Award of Merit in 1993, President's Cup 1995, Wister Medal 1995 and Dykes Memorial Medal in 1996.
(S. Innerst, R. 1988) Sdlg. 2333-10. TB, 36" (91 cm), MBlack; black beard tipped bronze; slight fragrance. Superstition X Raven's Roost. Innerst 1989. HM 1991, AM 1993, Wister 1995, Dykes 1996.
Data sheet
Height

Tall - 70-100cm

Colour

Black

Fragrance

Slight Spicy

Season

Mid

Rebloomer

No