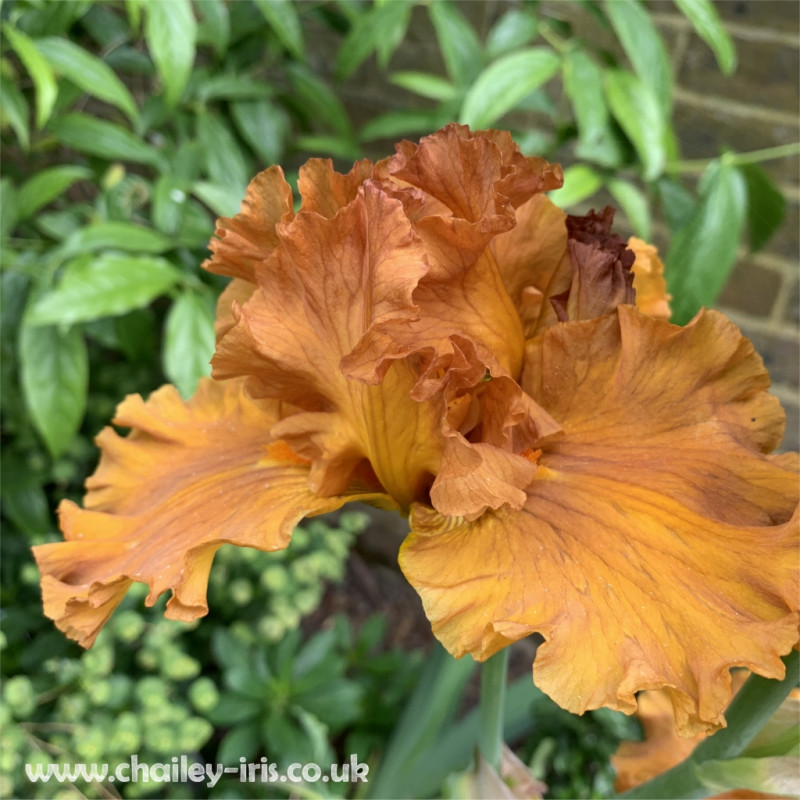  
Cable Car
Tall Bearded Iris 102cm.
Mid-Late season ruffled flowers in Copper/brown.
Blooms are ruffled and blend from saddle leather to caramel brown, slightly lighter striations, with cadmium orange beards.
Introduced by Walter Luihn in 1982 from Temple Gold and Ormolu, Dutch Chocolate etc. Antecedent of Southwest Rustic Desert.
Honorable Mention in 1984.
(W. Luihn, R. 1981) Sdlg. 79-2. TB, 40" (102 cm), M-L. Between saddle leather brown and caramel brown with slightly lighter striations shading off from cadmium orange beard. (Temple Gold x Ormolu) X sdlg. inv. Dutch Chocolate, Caliente, Oriental Glory, Huntsman, Bang, Stop, Captain Gallant, Tampico. Luihn 1982. HM 1984.
Data sheet
Height

Tall - 70-100cm

Colour

Copper / Brown

Fragrance

None

Season

Early-Mid

Rebloomer

No