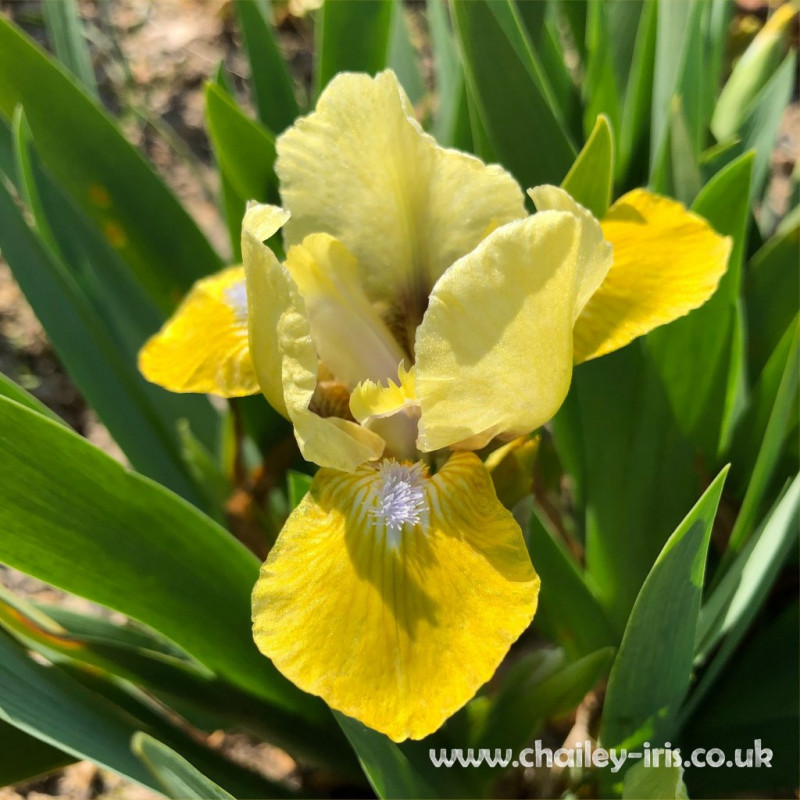  
Caution Sign
A little ray of sunshine !
Standard Bearded Dwarf Iris 28cm.
Early to Mid Season flowering, May to June. Re blooms 3 - 4 times for us.
Golden Bitone Yellow. Standard and style arms are creamy pale yellow. The falls are a brighter yellow with a pale beard.
Hybridised by George Sutton in 1995 from Blitz X Jazzamatazz. 
(George Sutton, R. 1995) Sdlg. E-13. SDB, 11" (28 cm), EM & RE. S. and style arms pale yellow (RHS 3D); F. yellow gold (13B); beards yellow gold (20A), base white. Blitz X Jazzamatazz. Sutton 1996.
Data sheet
Height

Dwarf - 26-40cm

Colour

Yellow Gold

Fragrance

None

Season

Early-Mid

Rebloomer

Yes