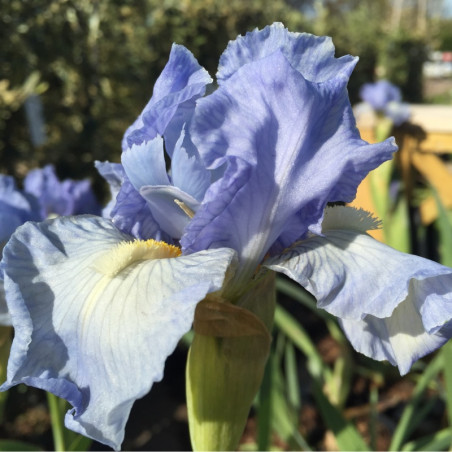  
Bel Azur
Intermediate Bearded Iris 58cm.
A lovely soft blue iris to add to the front of a garden border. 
Mid Season flowering, mid May through June in the UK.
Delicate light blue Self with white beards.
Hybridised by Richard Cayeux in 1993 from Open Sky X Swirling Seas. 

2021 Season now Closed.
New orders shipped in September 2022.
(Richard Cayeux, R. 1993) Sdlg. 8713 C. IB, 23" (58 cm), MPure light blue self; beards white. Open Sky X Swirling Seas. Cayeux 1993.
Data sheet
Height

Intermediate - 40-70cm

Colour

Blue

Fragrance

None

Season

Mid

Rebloomer

No
Customers who bought this product also bought: