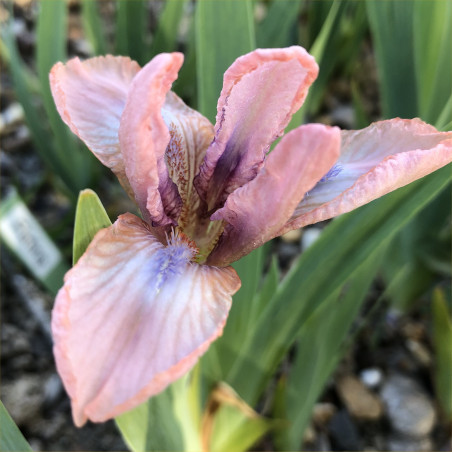  
Flirting
Standard Dwarf Bearded Iris 36cm. 
Early to Mid Season flowering, May and June in the UK.
Bright flamingo pink blooms with slightly darker falls. Blue to orange beards.
Hybridised by Barry Blyth in 1998 from Little Bev X Voyage sib.

2022 Season now Open.
Orders shipped in September.
(Barry Blyth, R. 1998) Sdlg. E6-3. SDB, 14" (36 cm), EMLBright flamingo pink, F. slightly deeper, with light tannish haft area; beards burnt tangerine, 1/4" blue lavender end. Little Bev X A44-2, Voyage sib. Tempo Two 1998/99.
Data sheet
Height

Standard Dwarf - 20-38cm

Colour

Pink

Fragrance

None

Season

Early-Mid

Rebloomer

No
Customers who bought this product also bought: